18 Months | Accredited Degree Program | Monthly Campus Immersions
MBA IN DATA SCIENCE &
TECHNOLOGY MANAGEMENT
Become a Digital Leader.
Go from Tactical Operations to Customer Facing Innovation Roles
18 Months | Accredited Degree Program | Monthly Campus Immersions
MBA IN DATA SCIENCE &
TECHNOLOGY MANAGEMENT
Become a Digital Leader.
Go from Tactical Operations to Customer Facing Innovation Roles
What is MBA IN DATA SCIENCE & TECHNOLOGY MANAGEMENT?
MBA in Data Science & Technology Management is an 18-months UGC Accredited degree program that is created by industry practitioners to build new age innovation leaders. Unlike general purpose management programs, it's designed to build career paths with roles like Agile Product Managers, Project Managers, Data Analysts & Data Science Managers, Business Analysts, UX Designers and Digital Marketing Managers who are are high in demand in the age of Digital Transformation.

Round 1 Application Deadline Aug 31
Early Admitted Participants get access to additional Career Coaching, Learning Labs and Harvard repository. 
Emerging Tech + Data Science + Business = FUTURE PROOF CAREERS!
A unique program that enables every engineer & IT Professionals - a career path as a Digital Innovation Manager. Today's managers are expected to understand the big picture and be converse with the latest trends and technology and make data driven decision making so that they can go beyond managing people to managing technology, managing innovation and managing process.
72% of companies across all industries are going through digital transformation & hence what we need are leaders and managers who can understand the context of customer, technology and business.
benefits of a MBA that has focus
See the bigger Picture with a Modern Lens
Build a Impactful Management Career
Its not just about managing people. Modern Innovators are expected to see the big picture & participate in decision making v/s just
executing on orders.
Curated Curriculum with Concrete Outcomes
Learn whats Relevant
Understand the general principles of management, business and leadership but also specialize in new age skills which demands a premium.
NO Need for Additional Investments
Get Global Industry Certifications
Learn/Apply frameworks and models based on global best practices and demonstrate abilities through globally recognized certifications.
You are unique and so should be your curriculum. Career growths are accelerated when passion meets skills. Learn only whats relevant and learn something that you can actually apply!
● 4 Semesters of Integrated Coursework, Labs & Industry Internship.
● Traditional exams replaced by Skill Hackathons - working on real company problems sponsored by hiring managers.
Foundation courses focused on cross functional management and leadership skills
Business and Product Design
Digital Marketing
Finance
Leadership
Process & Systems Management
Business and Product Design
Process & Systems Management
Digital Marketing
Leadership
Finance
Data Science is not just for Data Scientists! In an increasingly data driven world every business leader needs to understand and apply Data Science and its application to make better decisions build new innovative capabilities
Statistical paradigms(regression, time series, dimensionality, clusters)
Probabilistic representations(causal networks, Bayesian analysis, Markov nets)
Frequentist and Bayesian statistics
Exploratory and confirmatory data analysis
Cloud Computing architecture and services
Cloud Computing engineering (design, management, operation)
Cloud-enabled applications development (IaaS, PaaS, SaaS, autoscaling)
Capex vs Opex consideration
Machine learning theory
Supervised learning methods- Linear regression, Random forest, Support vector machines Unsupervised learning methods- Clustering and Association
Neural networks, deep learning and reinforcement learning
Convolutional neural networks (CNNs)
Recurrent Neural Networks (RNNs),
Long Term Short Memory (LSTM)
Deploying deep neural networks
SPECIALIZATION TRACK - TECHNOLOGY MANAGEMENT ​
Technology is not just for engineers, modern innovators need to know whats technically possible and make trade off decisions in choosing the right technology for the problem at hand and communicate and set direction with other engineering functions
Agile methodology
Lean product management
Kanban
Product roadmapping and prioritization
Agility for software development
Introduction to Strategy and strategic frameworks
Competitor Analysis
Distinctive Competencies & Competitive Differentiation
Product Line and Portfolio
Platform & Technology Strategy
DevOps Principles
DevOps Culture
DevOps Practices
Continuous Integration and Deployment
User interface characteristics
GUI UI Models
MVC Architectural patterns
OO Analysis, techniques
Sandbox Environment for Applied Learning
Our state-of-the-art skill labs are designed to help solve real world problems. With constant mentoring from coaches and solving real industry challenges you will build demonstrable assets and confidence to manage workplace challenges.
Communications Labs
Story Telling, Personal Branding, Proposal Writing, Exec Presence
Digital Marketing/Growth Hacking Labs
Hubspot, Kissmetrics, Google Analytics
Data Science Labs
R, Python, Hadoop, Spark, Kafka, Tensor Flow.
Cloud Labs
Amazon Web Services (AWS), Microsoft Azure, IOT
Product Labs
MVP, Go To Market Plan, Unit Economics, Customer Acquisition Plan
UX Labs
InVision, POP, Axure.
ROLE BASED INDUSTRY CERTIFICATIONS (Optional)
Preparing you for Global Industry Certifications Mapped to Industry Roles & Career Paths
Project Management Professional (PMP) from PMI, USA
Certified Product Manager (CPM) from AIPMM, USA
Certified Business Analyst Professional (CBAP) from IIBA, USA
Certified Product Owner from IPL, USA
WORKSHOP STYLE LEARNING WITH TOOLS
Our unique pedagogy of "Learning by Doing" allows learners to be hands on with the latest tools being used in the industry so even before you graduate you are proficient in using the same tools that experts use at workplace.
Request a copy of the detailed syllabus
Career Impact & Accelerated ROI
Hiring through showcasing Skills
Getting Hired Faster
Career Transition through a portfolio of demonstrable skills through the industry projects and assignments. Leveraging Industry networking & internships to build a personal brand and get multiple job offers.
Digital Managers make 40% more
Compensation Premium
By building in demand skills you are highly differentiated and not only will be considered for higher scope roles but will be able to demand a premium than your peers.
Lifetime Access to Learning Resources
Clear ROI beyond degree
Govt. Approved degree is important but future proofing of career is critical! Leveraging global alumni of 1500+ senior professionals, Silicon Valley practitioners faculty & lifelong access to dedicated Career Coaching, webinars, events, learning resources facilitates continuous learning
List of Participants & Placement Organization
Apply to Program
Statement of Purpose and profile information
Online Test (30 mins)
Scenario based Innovation IQ Assessment. No Prep necessary
Personal Interview (45 mins)
Group Discussion and
Campus Visit
Assessment Fees 3500 INR
(includes the Skill Aptitude Test & Campus Visit)
Affiliations, Accreditation & Partners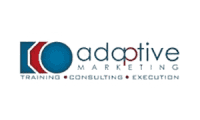 Career Decisions are important and we want you to understand carefully before you make them!
Become a cross functional specialist with new age skills and future proof your career.